More than 20 #turtles are found #dead in 2019, on #beaches in #Paraíba, #Brazil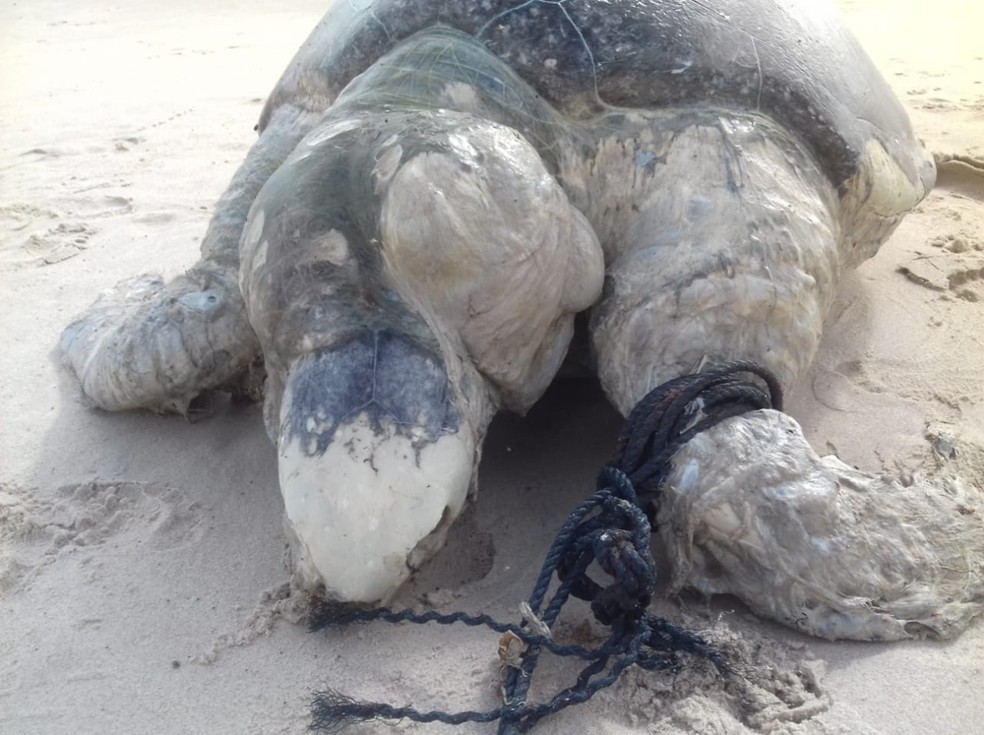 Tartaruga-verde was on Bessa beach, in João Pessoa – Photo: Rita Mascarenhas / NGO Guajiru
More than 20 turtles were found dead on the beaches of Paraíba only in 2019. The data are from the NGO Tartarugas Urbanas Guajiru. In 2018, the number of dead turtles on the coast of Paraíba exceeded 180. For biologist Rita Mascarenhas, founder of the NGO, the possible causes for the deaths of these animals are polluting materials that are dumped at sea and fishing nets.
"Garbage is one of the most important factors in the cause of natural sea turtle deaths." In some places in Brazil, 100% of the dead animals that are studied have plastics inside their stomach contents, "explains Rita.
According to the founder of the NGO, for every thousand animals that are born, only two come to adulthood, of course. She explains that there have been many breaches of the nests, but this has diminished. In 2018, there was no record of any violation. "The NGO is 17 years old and the population is more conscious," he said.
Also according to information from Rita Mascarenhas, sea turtles are threatened with extinction. The green turtle is at risk of extinction and the turtle is critically endangered.
Courtesy of g1.globo.com