32 #turtles found dead on beaches in #CaboDeSanto, #Agostinho, #Brazil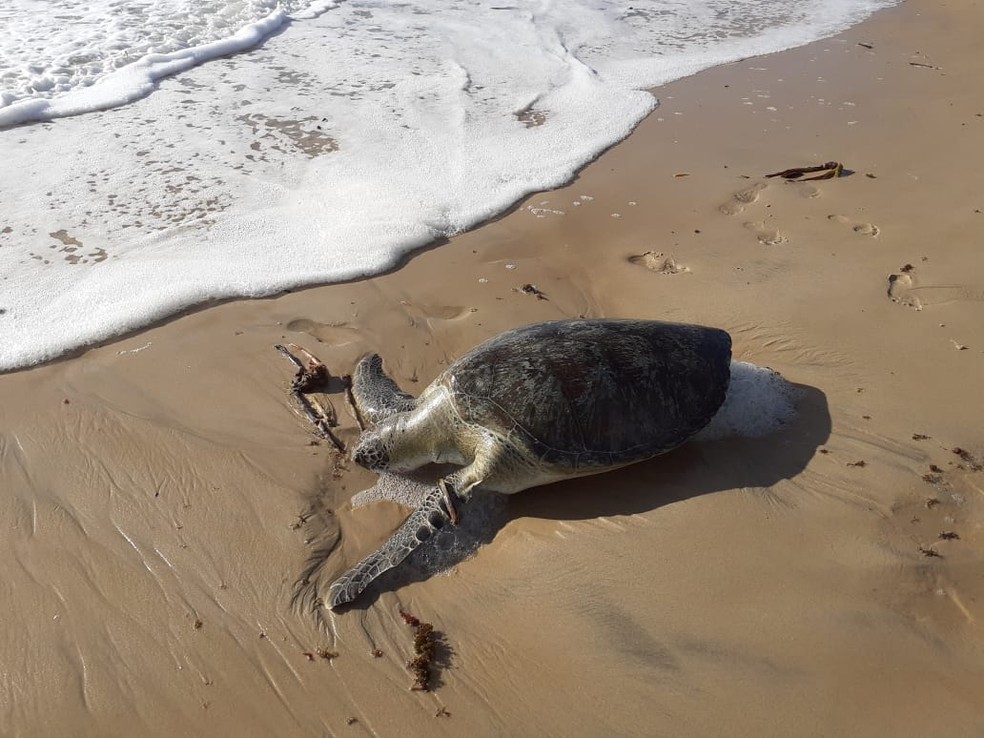 Green sea turtles are found dead in Cabo de Santo Agostinho, Greater Recife – Photo: Felipe Brayner / Press
Between June 2 and July 11, 32 green sea turtles died in Cabo de Santo Agostinho , Greater Recife , from Itapuama Beach to Gaibu Beach. The number of deaths was accounted for by the NGO Onda Limpa for Future Generations, which denounces the number as atypical.
Biologist Felipe Brayner, 40, is the NGO member responsible for voluntary monitoring of these animals.
"I do not have control of all animals. Of course, this number is much higher. Depending on a tricycle and other objects to cover the entire municipality of Cabo de Santo Agostinho, is almost impossible," he says.
According to the biologist, most (88%) of the 32 reported deaths in the area are caused by asphyxiation of animals when ingesting plastics thrown into the sea.
"Turtles' favorite food is jellyfish. Plastic simulates the same movement in the sea and ends up confusing these animals," he says.
Felipe Brayner says that the green species is more vulnerable because it is in the coastal part and ends up being hit hardest. Another cause of turtle death is predatory fishing.
"Why preserve? Why not discard garbage? People need to learn to live without taking the space of animals," he says.
For the biologist, awareness is one of the tools to prevent deaths. "Actions could be taken in state and local schools and in fishermen's colonies to teach networking techniques. But I think the most important work is with children, with future generations," he says.
Courtesy of g1.globo.com