December 13, 2019
in Building Damage Alert, Commuter Alert, Earth Changing Extremities, Emergency Alert, Evacuation Alert, Flash Flooding Alert, Homeless Alert, Major Alert, Power Outage Alert, Rain Alert, Rescue Alert, Severe Flood Alert, Severe Weather Alert, Storm Alert, Structural Damage Alert, Vehicle Alert
Flash #Floods After #Storm Dumps 120mm of #Rain in 1 Hour in #Queensland, #Australia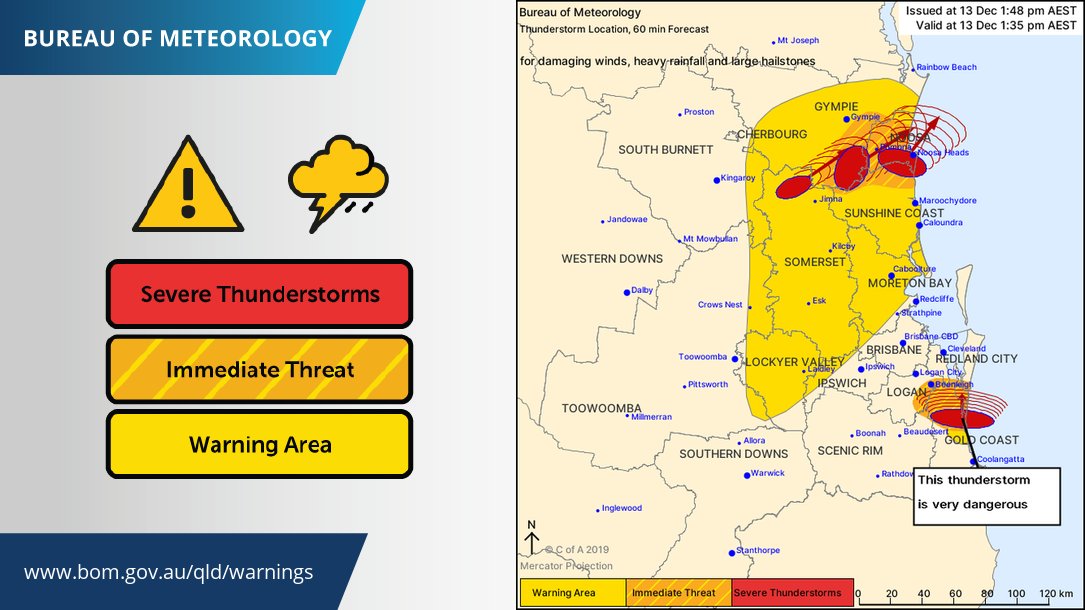 Severe weather impacted parts of south-east Queensland, Australia, from 12 to 13 December, 2019.
Australia's Bureau of Meteorology reported rainfall rates of 120mm per hour in Southport, Queensland.
Cars were left submerged after streets flooded. Queensland Fire and Emergency responded to dozens of requests for assistance. Urban flooding was reported in Southport, along with Labrador, Biggera Waters and parts of northern Brisbane.
Thousands of homes in the Gold Coast were left without power during the storm.
Courtesy of floodlist.com
Earth Changing Extremities Search
Instagram
There was an error retrieving images from Instagram. An attempt will be remade in a few minutes.
Earth Changing Top Clicks
Earth Changing Categories
Earth Changing Cloud Categories
Earth Changing Archives
Earth Extremities