130+ #dolphins die in mystery beach stranding on Islands in #CapeVerde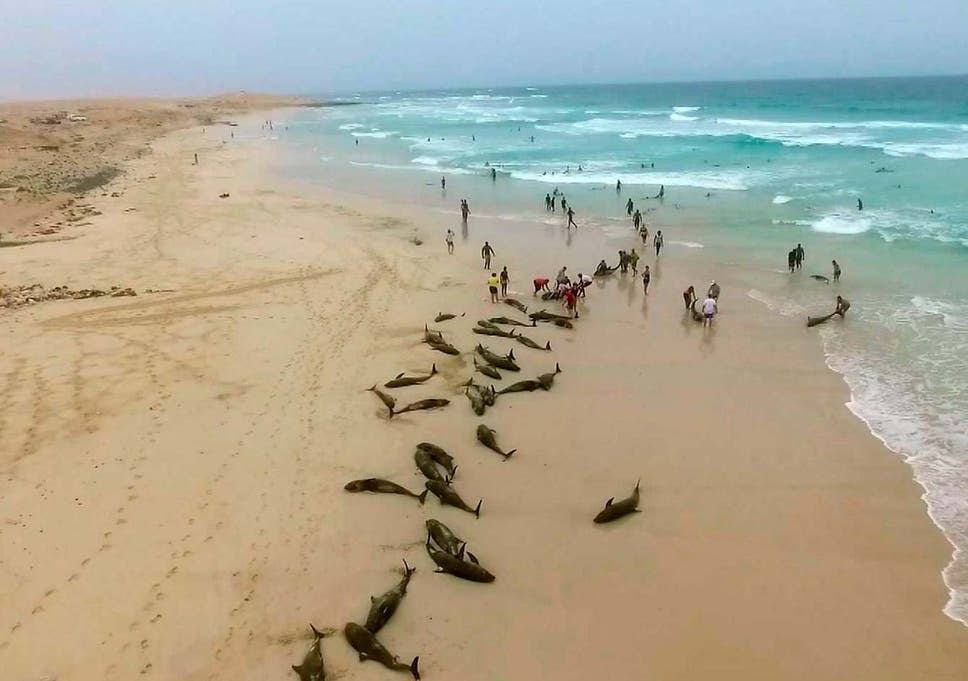 Authorities in the Cape Verde islands are waiting for experts from Spain to help discover why the dolphins washed ashore ( AP )
More than 130 dolphins have died after a mysterious mass stranding on a west African beach.
About 200 melon-headed whales – mid-sized dolphins – were found on a beach at the Cape Verde Islands.
Officials, residents and tourists managed to drag some of the animals back out to sea, but many returned.
Bulldozers buried 136 dead dolphins, local media reported.
Shortly afterwards, off the US east coast, about 26 pilot whales beached themselves on an island off Georgia, leaving 15 dead. It was the species' second mass stranding along the state's coast since July.
Courtesy of independent.co.uk
Earth Changing Extremities Search
Instagram
There was an error retrieving images from Instagram. An attempt will be remade in a few minutes.
Earth Changing Top Clicks
Earth Changing Categories
Earth Changing Cloud Categories
Earth Changing Archives
Earth Extremities