Archive | Animal Activity Alert
RSS for this section
Like the first, this one is showing no symptoms and there remains no evidence that a dog can pass the virus back to a human. It too was picked up from a home where its owner had been diagnosed with Covid-19.
The German Shepherd was sent for quarantine with another mixed breed dog, which tested negative.
The department of agriculture said it would continue to monitor and repeatedly test both dogs.
"It strongly advises that mammalian pet animals including dogs and cats from households with people confirmed as infected with Covid-19, or close contacts of Covid-19 infected people, should be put under quarantine in AFCD facilities," the statement said.
"Pet owners are reminded to maintain good hygiene practices and under no circumstances should they abandon their pets."
Courtesy of theguardian.com
An urgent warning has been issued to dog owners about a virus that leaves their pets vomiting for several days.
A number of dogs across the UK have been treated for excessive vomiting and diarrhoea in what has been a "worrying" number of cases.
One vet warns she is seeing "double the amount" of poorly pooches, Essex Live reports.
Emily Nightingale, who qualified as a vet in 2007, has warned pet owners to be on the look out for the symptoms after seeing an increased number of dogs suspected to have the virus over the past week.
The Essex vet said: "We have seen more dogs coming in suffering with vomiting and diarrhea in the last week – double the amount expected for this time of year.
"Most vets see one dog a day with vomiting and diarrhea, so when you start seeing dog after dog with it, it becomes a worry.
"I rung around some local practices to see if there had been anything similar. Ardmore in Sudbury had, so we thought the next step is to make people aware.
"The dogs that responded best to the treatment are the ones that had treatment the quickest.
"One came in really unwell, they could barely walk up the corridor, we had to pick him up. He was the worst by a mile, he had been showing symptoms for up to five days.
"We must have a bug going around, because all our patients have been wormed, which leaves bacteria and viruses to be the only cause."
A suspected bug has been reported at a number of locations across the country, including Liverpool, and Norfolk, as well as the The Forge Veterinary Centre's sister practice, The Aldham Veterinary Centre, near Colchester.
Courtesy of devonlive.com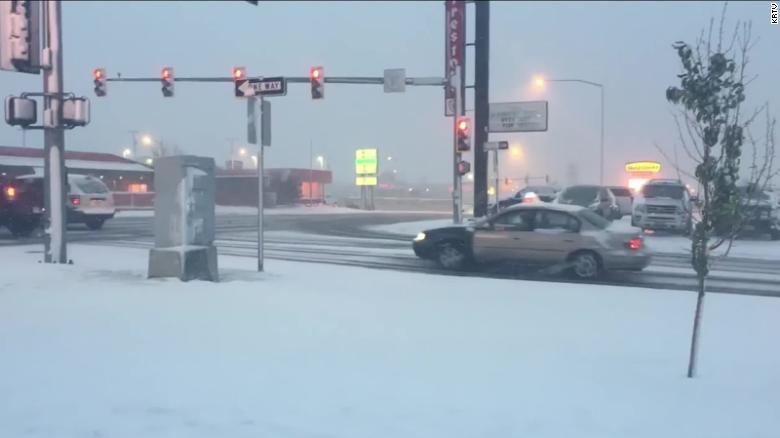 Snowfall in Choteau, Montana
Several feet of snow have fallen and power lines are down in the Rockies — and it's only September.
A winter storm is blowing through parts of the region this weekend, just days after the start of fall.
So far, parts of Montana have received almost two feet of snow. Browning was blanketed by 23 inches and East Glacier Park by 21.
The National Weather Service's winter-storm warning for portions of north-central Montana is in effect until Monday morning. CNN meteorologist Ivan Cabrera said another one to two feet of snow may fall by then.
A blizzard warning was issued Sunday for Glacier, western Teton, western Pondera, and northern Lewis and Clark Counties, the National Weather Service said.
Wind gusts as high as 55 mph are possible and visibility is near or below a quarter mile, the weather service said.
Great Falls, Montana, got a preliminary reading of 9.7 inches of snow Saturday, which would set a new daily snowfall record, beating the previous record in 1954 by 3.6 inches.
And by Saturday morning Choteau, Montana, was experiencing downed trees and power lines, making it dangerous for people on the road, according to CNN affiliate KRTV.
The station reported several power outages across the area, including in Simms, Sun Prairie and parts of Great Falls.
While snow in September may sound shocking in some parts of the country, Cabrera says that it is not that uncommon for the area. What is surprising is the amount, he said.
"If the forecast pans out, this would rival or surpass the 1934 winter storm which was for many areas the top early-season snowfall event on record," Cabrera said.
Winds are predicted to gust at 35 to 45 mph on Sunday, Cabrera said. These winds, combined with the snow that is forecast, could lead to whiteout conditions.
"This has the potential to be a historically significant early-season snow event," said the National Weather Service in Great Falls, Montana.
The National Weather Service anticipates that the storm will bring damage as well as surprise.
"Very heavy wet snow and strong winds will lead to downed trees, power outages, and treacherous travel conditions," the weather service said.
With winds this strong and the sudden cold air interacting with the warmer mountain lake water, there is the chance for damaging waves across Montana's Flathead Lake.
And given the expected wet nature of the snow, a host of potentially dangerous impacts could result.
Widespread tree damage and downed power lines are possible, resulting in power outages. Agricultural damage could be caused by the record cold temperatures.
Livestock is also at risk. The National Weather Service warned, "make sure livestock and pets also have the essentials that they will need during the storm."
Courtesy of edition.cnn.com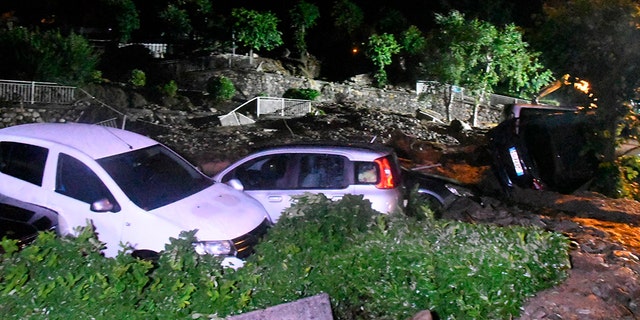 Capsized cars as seen the roads of after they were hit by a landslide in Casargo, near the Italian town of Lecco, in the early hours of Wednesday, Aug. 7. (ANSA via AP)
Around 200 people have been evacuated after a landslide hit a northern Italian town near Lake Como, overturning cars in its wake.
The town of Casargo in the Lombardy region was hit by a landslide Tuesday evening that was triggered by torrential downpours.
No casualties have been reported, but authorities continue to remove debris and wreckage from the community's streets.
Farmers, who raise goats and cows in the region, also remain cut off due to blocked roads, agricultural lobby group Coldiretti said.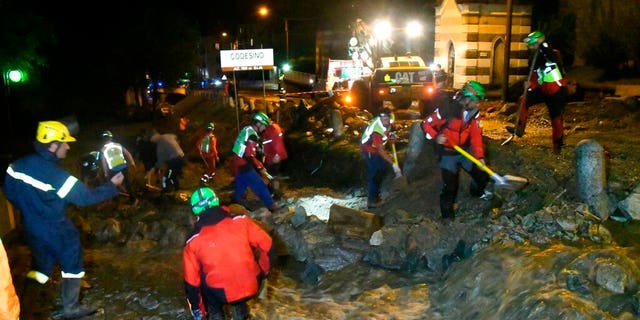 Rescuers work to clear mud from a road in Codesino, near the northern Italian town of Lecco, in the early hours of Wednesday, Aug. 7. (ANSA via AP)
The sheer force of the landslide, which turned into a torrent of mud, tore down fences and engulfed cars in its path. Officials who evacuated civilians and tourists moved people to safety in a local hotel.
"The regional offices and civil protection volunteers are working to bring the situation back to normal as soon as possible," said Attilio Fonatana, president of the Lombardy region.
During the landslide, a nearby bridge with unmanned vehicles on it collapsed while strong winds uprooted trees, Italian newspaper La Repubblica reported.
Lombardy has been repeatedly hit with flooding and poor weather conditions in recent weeks; Italy has also endured various heatwaves and freak storms, leaving several dead and causing millions in damages to the country's agriculture.
Courtesy of foxnews.com